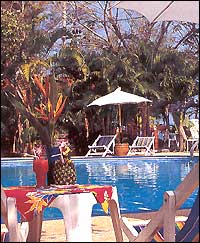 24/24 Rawai beach, Vises Road
Award " The best local company 1995" from
Politics & Economic Magazine



Welcome to the peaceful, relaxed and friendly resort of Siam Phuket. The resort offers 50 rooms situated around the beautifully landscaped gardens with swimming pool. Designed with total relaxation and comfort in mind and paying attention to the small details that guests appreciate. The friendly management awaits you.