From the moment you arrive to the time you check-out, you can be assured of the finest quality service and facilities.

Guest Facilities :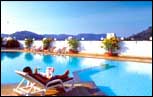 - 24-hour room service
- Medical Service
- Travel & Tour Service
- Baby-sitting
- Limousine Service
- Indoor covered parking
- Exhibition and conference rooms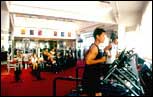 - Executive business centre
- Laundry and valet service
- Foreign exchange
- Non-smoking floors
- Car hire
- Shopping arcade
- Private & Outside catering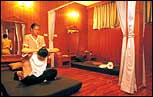 Recreation Facilities :
- Gymnasium
- Massage
- Sauna and steam rooms
- Facial treatments
- Studio aerobic courses
- Body treatments
- Outdoor swimming pool
- Nearby golf courses and beaches where you can enjoy a full range of water sports.

The Spa :
Occupying the entire 3rd Floor of the hotel, The Spa Phuket City is part of a chain of executive fitness clubs based through out South East Asia.
Featuring world class equipment and services, a full 16 bed Spa facility,"The Spa Clinique", also features offering both international and Thai herbal treatments and massage.

Spa Cuisine, Herbal Steam and Sauna, Healthy Juice Bar and Swimming Pool, are also all available to ensure your stay at Royal Phuket City Hotel shall be a fantastic Mind and Body Experience.

Restaurants & Bars :
Cappuccino 154 : Our new trend setting, Funky outlet bound for Stardom, Cappuccino, Espresso, Frappuccino Hot or Iced, Stuffed Sub Sandwiches exclusive in Phuket only at Cappuccino 154, Pastries, Cakes Muffins and 154's famous Creme Brulee.